Foreign VAT Refunds Guide from South Korea
The following information details the requirements needed to be eligible for a VAT refund in South Korea. These include claimable expense types, the South Korea VAT rates and deadlines, as well as claiming periods.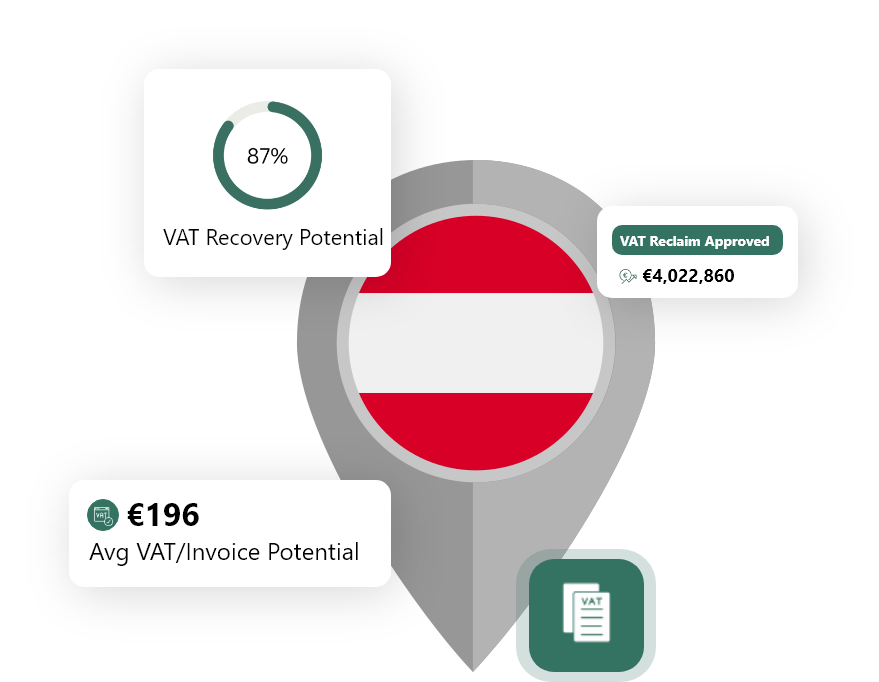 What Expenses are Claimable for VAT Refund in South Korea?
Training, Courses & Seminar
What are the South Korea VAT Rates?
The VAT (Value Added Tax) rates in South Korea are:
The standard VAT rate in South Korea, applied to most goods and services.
Exports, associated transport services, and certain business support services are subject to a zero-rated VAT.
Certain services, such as finance and insurance services, are exempt from VAT.
How to Get VAT Refunds from the South Korea for Your Business?
While many countries provide VAT refunds for foreign businesses, South Korea generally does not. As per the Value Added Tax Act in South Korea, the output tax (VAT) charged on purchases and expenses can be creditable against the output tax on sales, but refund on excess input VAT over output VAT does not occur unless it's due to zero-rated supplies or exemptions. However, there is a VAT refund mechanism for foreign tourists, which may not apply to businesses. For the most accurate information and advice on this matter, I highly recommend consulting a tax professional or getting in touch directly with South Korea's National Tax Service.
Frequently Asked Questions About South Korea VAT Recovery
Need Help with Your VAT Refund from South Korea?
We have helped companies reclaim €200+ M in VAT refunds over the last eight years. Our expertise and technology allow us to process your refund quickly and automatically.