Foreign VAT Refunds Guide from Cyprus
The following information details the requirements needed to be eligible for a VAT refund in Cyprus. These include claimable expense types, the Cyprus VAT rates and deadlines, as well as claiming periods.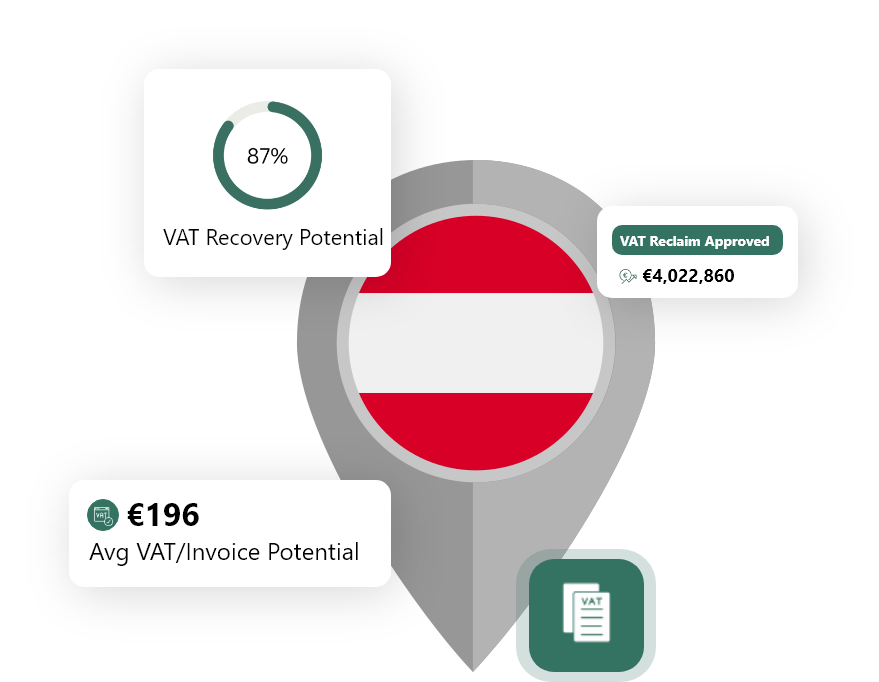 What Expenses are Claimable for VAT Refund in Cyprus?
Training, Courses & Seminar
What are the Cyprus VAT Rates?
The VAT (Value Added Tax) rates in Cyprus are divided into several categories:
The standard rate that applies to most goods and services.
A 9% rate applied to certain kinds of services and a 5% rate applied to specific goods and services.
Some goods and services are subject to a 0% VAT rate.
Lastly, there are goods and services that are entirely exempted from the VAT.
How to Get VAT Refunds from Cyprus for Your Business?
VAT Refunds Guide for EU Companies
VAT Refunds Guide for Non-EU Companies
Frequently Asked Questions About Cyprus VAT Recovery
Need Help with Your VAT Refund from Cyprus ?
We have helped companies reclaim €200+ M in VAT refunds over the last eight years. Our expertise and technology allow us to process your refund quickly and automatically.